Investment Objective
An open ended Fund of Funds scheme seeking to generate capital appreciation by investing predominantly in units of BlackRock Global Funds - World Gold Fund (BGF-WGF). The Scheme may, at the discretion of the Investment Manager, also invest in the units of other similar overseas mutual fund schemes, which may constitute a significant part of its corpus.
There is no assurance that the investment objective of the Scheme will be realized.
Product Labelling
This Open Ended Scheme is suitable for investors who are seeking*
• Long-term capital growth
• Investment in units of overseas funds which invest primarily in equity and equity related securities of gold mining Companies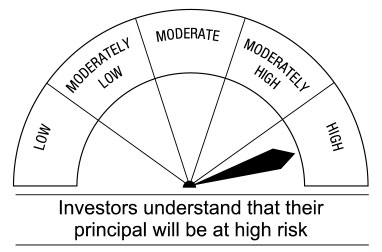 * Investors should consult their financial advisors if in doubt whether the product is suitable for them.